BLOG: The Earth Day – Environmental consciousness and our daily decisions
BLOG: The Earth Day – Environmental consciousness and our daily decisions
It's safe to say that we are all aware of an increasing urgency of the climate change issues. Among others, these include melting of glaciers, rising of the sea level, changes in precipitation levels, increased occurrence of extreme weather events such as droughts, frosts, hail – all of which are causing changes in plant biodiversity and growth processes. These changes are felt by us all, but it is also the everyday behaviour of each of us that can contribute to positive environmental changes and counteracting the climate change. Along with the growing interest for sustainable development to protect the society and the environment, the concepts of green purchase and green marketing are becoming increasingly popular (Zhang and Dong, 2020).
So what are the concepts of green purchase and green marketing, you might ask?
Green purchase means we choose to buy those products, which save resources and help protect the environment.
Green marketing are such activities as producing, processing, pricing, promoting, and last but of course not least – personnel. All these activities could be designed to have a positive environmental impact of any company's services or products.
Production strategies of many companies have been changing over the past years in order to respond to environmental problems and changes consumer attitudes towards protection of our planet. Example of a company choosing to adapt their strategies is the Starbucks and its "New environmental sustainability commitment", which targets 50% carbon emissions' reduction, 50% reduction in water use for coffee production and indirect operations, more plant-based food and drinks available to consumers, improved packaging and 50% reduction of solid wastes sent to landfills (Warnick, 2020). Surely, this commitment and visible changes in the service should attract consumer with eco-friendly attitude, willing to make such "green purchases".
But what else impacts the consumer's decision to make a green purchase? Let's see if you agree with the following determinants influencing consumer behaviour towards making a "green purchase" (Zhang and Dong, 2020):
Individual factors:
Psychological factors (attitude, awareness, beliefs, values, perception of norms).
Lifestyle (status consciousness, perceived behavioural control).
Socio-demographics (level of education, age, gender, occupation).
Product attributes and marketing:
Product attributes (availability, quality, price, brand).
Marketing (eco-label, credibility, advertisements, organic/green certification).
Social factors:
Norm (influence of peers or culture).
Capital (social capital, media, local identity).
All of these factors are crucial when taking environmentally-conscious decisions. Depending on them each of us makes numerous daily decisions to buy products, some more and some less eco-friendly. Different factors impact our decisions depending on the category of product. In case of food-stuffs the major factors are the price and quality – increasingly more people are buying organic products for the sake of their health; yet still often the relatively higher price is a deal breaker. Yet there are ecological products to choose from in so many other categories as well: vehicles, clothing, construction materials – basically any product has a more or less eco-friendly substitute.
What choices do you usually make regarding the eco-friendliness of products you purchase? Do you have an eco-friendly car? When you buy clothing, are you interested rather in their style or what it's made of? Do you buy organic food?
Concluding, let's see how the things we use on the daily basis have a more eco-friendly alternatives. Why not just think about being eco-friendly, but start practicing it on the daily basis? Every little choice matters!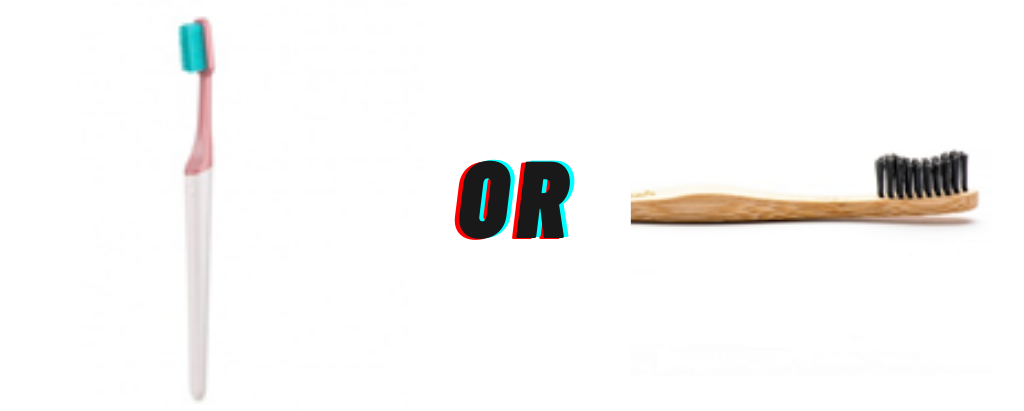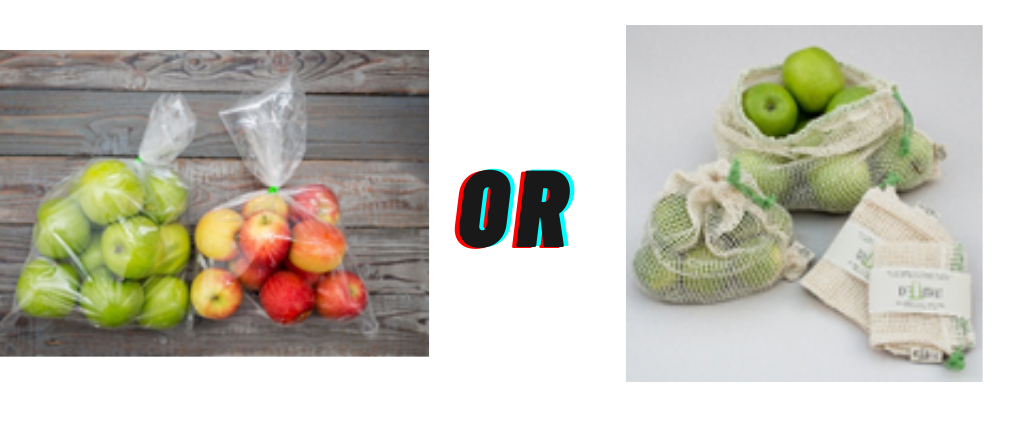 Did you know you can check how much plastic you use and how it pollutes the Earth? Try it out: https://www.earthday.org/plastic-pollution-calculator-2.
You could also measure your "environmental footprint" and find out how to be more eco-friendly: https://wwf.panda.org/act/live_green.
Bibliography:
Warnick, J., 2020. 5 things to know about Starbucks new environmental sustainability commitment – Starbucks Stories, https://stories.starbucks.com/stories/2020/5-things-to-know-about-starbucks-new-environmental-sustainability-commitment.
Zhang, X., Dong, F., 2020. Why Do Consumers Make Green Purchase Decisions? Insights from a Systematic Review. Int. J. Environ. Res. Public Health 17, 6607, https://doi.org/10.3390/ijerph17186607