The
LIFT Typology Tool
helps to assign a farm to one of the ecological types identified in the LIFT farm typology, based on user data. It offers the possibility to explore effects of changing input variables.
Further, the tool enables the comparison of performanc-es covering the economic, social and employment, as well as environmental dimensions of farms belonging to different ecological types.
The LIFT Typology Tool is available at: https://agroecology.app.inrae.fr.
See the LIFT Typology Tool tutorial (document)
See the LIFT Typology Tool tutorial (video)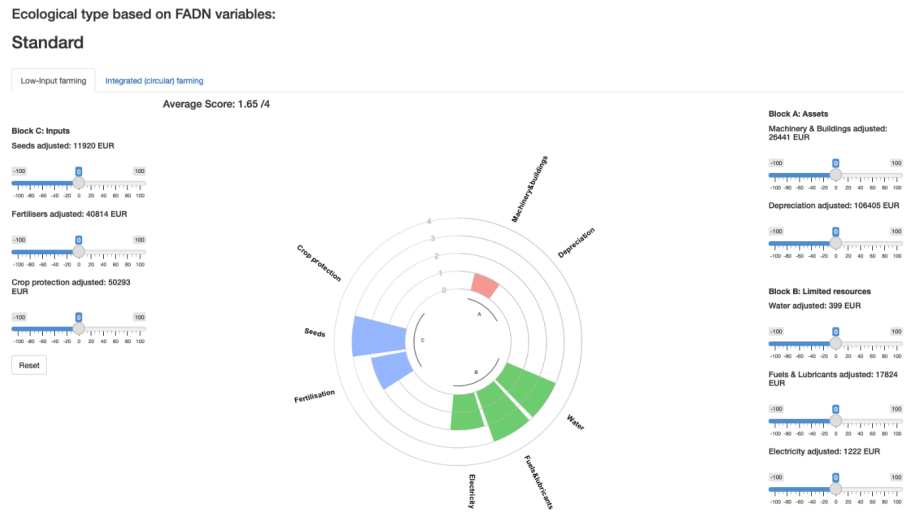 Authors: Billaudet et al., 2021, LIFT D1.5