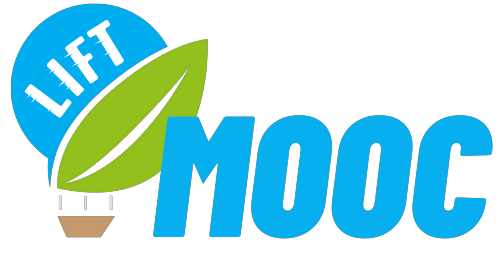 This Massive Open Online Course (MOOC) has been created for students, teachers, farmers, advisors and other stakeholders in the agricultural sector. The interactive courses allow participants to learn more about the integration of ecological approaches in agriculture. Through a dozen modules, you can learn about the results of the project studies, discover the tools developed and exchange in a forum with other participants. The modules are independent, so you can only follow those that interest you and obtain a certification per module. All the courses are in English but it is possible to use the instant translation function by opening the MOOC with Google Chrome to access the translation of certain resources.
The MOOC is free and accessible for an unlimited period of time but requires registration.
You will find attached the registration tutorial as well as an Excel file to complete if you wish to register a group (colleagues, students,…).
Access the LIFT MOOC at: https://lms.agreenium.fr/login/index.php
Download LIFT MOOC registration tutorial
Download LIFT MOOC group registration file (for multiple registrations only)
Contact person: Philippe JEANNEAUX (philippe.jeanneaux@vetagro-sup.fr and Thierry ALARCON (thierry.alarcon@inrae.fr)